Every homeowner dreams of keeping their roof in tip-top shape. Whether they attempt a DIY job on their tile roof or seek emergency roof repair services for other roof types, the goal is always the same - a healthy, stronger roof.

The problem comes when something drastic happens, and you have no idea of how to tackle it. An emergency roof repair might be the best solution.

Read on to learn about emergency repairs and what to do in case something unusual happens.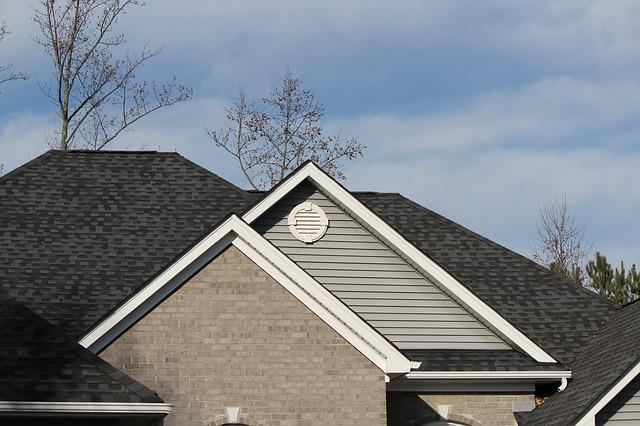 An urgent need for an emergency roof repair can happen when you least expect it. It could start with a minor roof leak, failure of roof components or materials like shingles, or a wind-damaged roof. Problems can come from different sources. Regardless of the source, you need to know you're not helpless or powerless to combat these issues. 
An emergency roof repair is just one way to mitigate roofing issues on metal or tile roofing before things get out of hand. Prioritize it, like other home repairs, and you'll experience fewer disappointments.

Here, we explore what counts as a roofing emergency and show you situations that require immediate attention and those that can wait.



What Counts as A "Roofing Emergency?"
Emergency roofing problems can manifest in different ways. Below are four common ones.


Wind Driven Elements
Trees standing next to your house are a potential source of damage in high winds, especially in stormy weather. Violent winds can cause branches to snap or other objects to fall on your roof. If the damage is severe, your roof could fall in around the attic. Moisture and pesky pets will find quick access to your Phoenix home which can cause further damage.
Storms
A common natural phenomenon, storms can wreak havoc and spell doom to your roofing system. Wind gales can lift shingles and scatter them across your lawn, or your neighbor's, and create a nasty leak in your home. Water damage may not be far off. The sooner you fix the leak, the less potential for damage.
Fire 
We rarely pause to think about the damage fire could cause in our homes. But when a fire breaks out and burns a section of the roof, problems might arise. Your roof's structural integrity gets compromised, and it's only a matter of time before the roofing system fails. As a victim of this roofing emergency, you'll need to contact a local roofing company fast to fix the problem.


What Is A "Semi-Emergency" Roof Repair?
Not all roofing issues are critical. If you have a minor leak on your residential roof, it may not carry the same urgency as other problems. A tarp and patch job can help hold the roof until your local roofer can implement a lasting fix to the problem. 
While roof repairs are every homeowner's concern, some roofing issues can be dealt with over time. If your tile roofs suffered hail damage and a claims adjuster comes over to investigate, a shingle roof replacement may be in the cars. However, it rarely qualifies as a critical problem like a fire emergency.
Every roof leak is a potentially serious issue and needs attention. However, some leaks are super urgent. A small, slow leak may prompt you to make an appointment with your local roofing company, but may not require the same-day response as a full-blown emergency.
Tackle semi-emergencies fast. The danger of putting off minor leaks is they can worsen until they become real emergencies. Schedule a roof inspection with a roofing company as soon as possible.
An aging roofing system is a problem in and of itself. But, it does not need a roofer to intervene right away. It's something that you can take care of. The sooner, the better. If the roof is severely compromised, or past its service life, the best thing to do is to get a new roof over your home. A new roof is appealing, comes with an extended warranty, and can guarantee better performance and water management.
Roofing is a job that's affected by weather conditions. Roofing technicians can scale your roof in dry weather and work quickly. Wind, storms, and rain will keep the roofing team on the ground. In an emergency situation, they have to perform repairs - fix roof leaks or do a full roof replacement - whether the weather cooperates or not.
Things to Do in an Emergency Roof Repair
The aftermath of roof damage can be both stressful and confusing. Take time to process everything, remain calm, and try to manage the problem at hand. Most roofing contractors agree that water leaks are the #1 threat to your shingle roofs, and an emergency roof repair can stop the problem. As you wait for your local roofing contractor to assess the roof, you can add a  tarp to the roof to keep water out. Use buckets where water is filtering in through roof tiles. Your priority should be to protect the roof. 
Your roofing contractor will examine the roof for damage and other problems and then recommend solutions. After contacting roofing services, get in touch with your insurance company. If the situation is dire and you have to vacate, the insurance can offer help with sudden expenses that arise from the roofing disaster.  Your roofer will also pay up your claim's compensation up to the limit of your insurance policy.
Be wary of storm chasers and roofing contractors with predatory practices, as they could take advantage of your desperation to squeeze more money out of your budget. Only work with a professional roofing company with a history of fixing residential roofs and working with different roofing materials even in extreme heat.


Contact Us for Emergency Roof Repair Services in Phoenix AZ
No matter how strong or reliable your roof is, you may end up requiring an emergency roofing service in Phoenix. Disaster can strike and can cause roof damage in the cold winter months due to high winds and frequent hailstorms. Or in the rainy months, when precipitation is high. Leaving minor and major roofing issues to linger can lead to roof failure and ultimately, result in complete roof replacement. Not sure that's the path you want to take, uh?
A roof is a major investment, and emergency roof repairs should always be your top priority. The more you're proactive with roof repairs, the fewer problems you may experience. At The Phoenix Roof Company, we have an amazing team of roofers with expert knowledge and first-hand experience to deal with all types of roofing issues. From sealing holes in a flat roof to replacing missing shingles in a sloping roof, we've got your back. We can guarantee you a prompt response and a lasting fix to your roofing problem. Call (602) 800-7663 to learn more about our emergency roof repair services or request a free estimate today.